Dash
Rental Car ?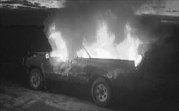 Do you need a rental car while your car is in the shop? As a full service body shop M&V Auto has its own fleet of rental cars to keep you on the road. More Info
Contact Us
Services
Body Repair
Engine Repair
Frame Repair
Glass Repair
Wheel Repair
Seat Repair
Suspension Repair
No Appointment Estimates
Rental Cars
Paint-less Dent Repair
Laser Measuring
Restoration
Warranty
Repairs performed by M&V are covered by a limited lifetime warranty.
This assures the repairs which you and "M&V Auto Body, Inc." have agreed on have been completed.
This Limited Warranty is valid for as long as you own the vehicle. And is granted to whose name appears on the original work order.


Excluded: Aftermarket parts, remanufactured parts, or used parts.

These parts carry limited one year national warranty, one year and labor, unless said parts manufacturer will extend to M&V Auto Body, Inc a lifetime warranty, then those warranties will transfer to customer.


Excluded: rust through, and/or damage caused by rusting of interior or exterior non-replacement panels is not covered.
This Limited Lifetime National Warranty shall not be varied, supplemented, qualified or interpreted by any prior course of dealings.
Other restrictions or exclusions may apply, please contact M&V Autobody for full warranty details.