Dash
Rental Car ?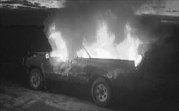 Do you need a rental car while your car is in the shop? As a full service body shop M&V Auto has its own fleet of rental cars to keep you on the road. More Info
Contact Us
Car Rental
Why does M&V have rental cars?
Convenience for our customers
No waiting for rental agency to pick you up,
M&V's rental cars are gassed up and waiting when you arrive.
What do I need to get a rental at M&V?
Driver's License
If there is a second driver for the rental we also require their driver's license and that they are at least 21 years of age.
Credit Card
Visa, Discover or Mastercard
Insurance Card
You must have full coverage (liability and collision).